再获喜讯,北京人民电器厂有限公司荣获2016第三届艾唯奖 连获四项大奖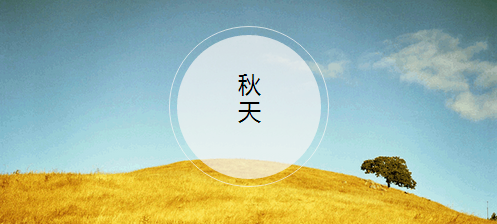 In the blue sky
Empty the water
The river orange reflected the paddy fields
Curved stream gently singing
A lot of white clouds smiles
Autumn is the harvest season!
Cheerful and relaxed the nursery rhymes to tell how many people the joy of harvest。Recently,In this golden autumn in October,Beijing people's electric co., LTD., the 2016 China pv conference and exhibition (PVCEC) after successfully closed the icing on the cake,Won the third "YiWei award" four awards.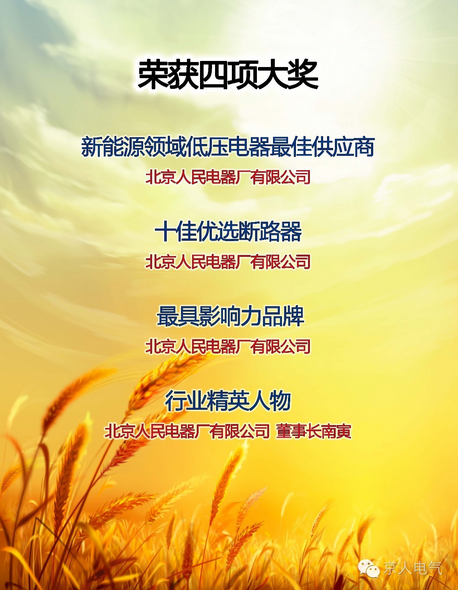 Internet + "wind," made in China 2025 "sail," One Belt And One Road sail. "national strategy" sanjiang confluence, formed a manufacturing powerhouse to break under the background of the new normal blueprint, to improve the quality and effectiveness of the China's economic development.
YiWei "award," the goal is to build for the Chinese electrical appliances with the management of energy efficiency industry () low-voltage electrical & renewable energy industry has far-reaching significance of the "Oscar" festival,To discover and recognize a number of emerged in the tide of global economic good brand,They or subvert the traditional business model,或是改变了整个行业Or change the entire industry's competitive landscape,Or to promote the development of the industry forward,They are to promote the development of emerging industries,Promote the optimization and upgrading of industrial structure,The successful brand experience,Set to grow the brand image has played a good role.Is in the field of low voltage electrical appliances & renewable energy in China's first large-scale integrated campaign, large scale, high specification, involving the whole low voltage apparatus & renewable energy industry.

The third "YiWei award industry elite awards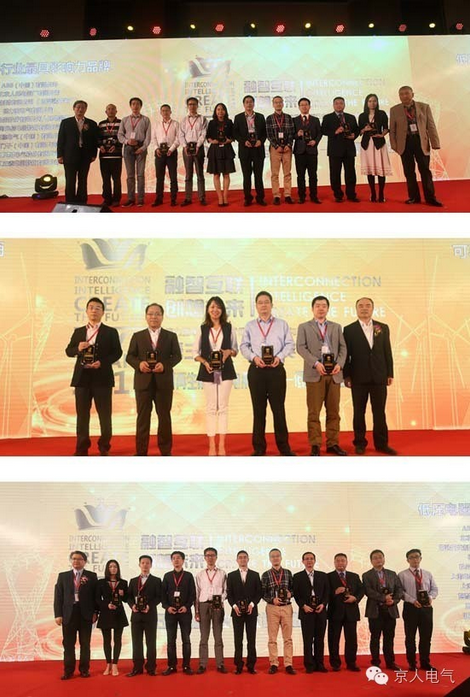 awards
The third "YiWei award" will be on more than 30 media partners selection process,Authoritative magazines, including industry renowned financial media, large portal, and industry summit, the exhibition platform, such as continuous release news and information,Through hundreds of thousands of netizens to vote,17 the hundred senior experts of the industry,Internet users have voted through, expert voting, the core expert evaluation and a series of standard selection process.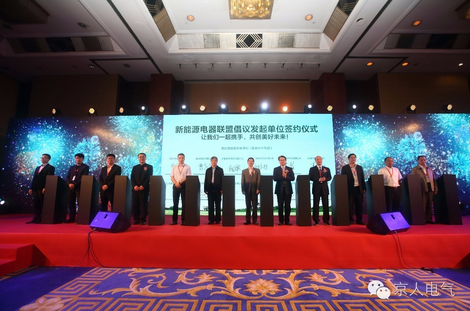 New energy electrical union initiative launched sign unit
Manufacturing in China has considerable basis, preliminarily formed the system of a certain size and strength, higher levels of some products, and firmly believe that our manufacturing industry is a sunrise enterprise.The award is given to the efforts of the Beijing people's electric co., LTD., one of the biggest affirmation.According to the government work report in the "Internet +" action plans and "made in China 2025" plan of action, has given us indicate the direction of the electric industry's future development.
Beijing people's electric co., LTD. Will continue to uphold"Dignity maintenance foundation, lean to perform one pioneer, innovation, excellent performance,"The spirit of enterprise, adhere to the "super customer value demand" as the value orientation, giving full play to the advantages of the integrated application of advanced technology.Become "to provide comprehensive intelligent industrial electrical protection solution" industrial electrical protection expert enterprise, to forge a global enterprise of special electric development base.